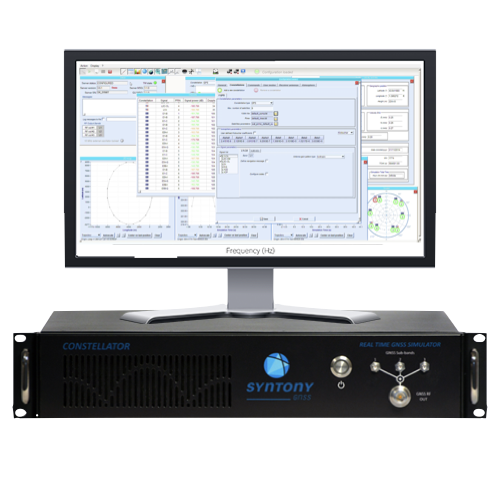 In this article, we'll be reviewing two methods for testing GNSS hardware and software components: Record/Playback and Simulations.
Both methods are useful, but each has its own strengths and weaknesses. Engineers working on GNSS must iterate on software and regularly upgrade hardware, running the exact same tests and looking at the variation of the results. These methods allow them to test individual variables and account for rare events over and over again.
In the previous 2 articles, we evaluated each method in 5 different areas:
Repeatability
Phenomenon isolation
Many world locations
Complex environments
Limitations


You can find the links to those 2 articles below:

The benefits of Recorded Signals for GNSS Testing

The benefits of Simulated Signals for GNSS Testing
| | | | |
| --- | --- | --- | --- |
| | Record/Playback | Simulations | Live signals |
| Repeatability | Strong capability | Strong capability | None |
| Phenomenon isolation | Not possible | Strong isolation | Not possible |
| Many world locations | Requires traveling around the world to collect data | Can be done in the lab | Requires traveling around the world to collect data |
| Complex environments | Reproduce even the smallest imperfection of reality | Ability to reproduce complex environment based on models | Yes |
| Pre-requisites | Large enough quantization & sampling rate, great RF quality | High level of complexity of the scenario, quality of the RF, of the Physical Models, and high Processing power | Time, Logistics, cost, asset, and people safety |
As a conclusion, both methods have unique strengths and weaknesses. They complement each other so the users have the best from both worlds to successfully tackle their testing challenges.
Simulators are a GNSS testing world with infinitely many tunable variables. They are strong candidates for testing isolated phenomena on software and hardware. They allow creating error cases to ensure proper receiver behavior under rare phenomena.
However, they are not the "real world". Only recorded data can account for real-world problems. Since all data is recorded, this includes extreme cases which are hard to simulate.
Using real data is necessary, but it must represent the final application. Simulators are ideally used in both the design and the validation phases while Record/Replay are essentials for final validation.

First, the phenomenon is isolated and a wide range of scenarios is created. Then tests on real data are performed in order to find leftover issues that simulators might miss.
They are the necessary tools to efficiently work on GNSS hardware and software.
---